Italy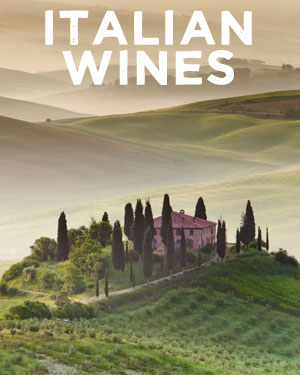 Shop for Italian Wines
While the woven basket that surrounds that bottle of Chianti is iconic, it is by no means the only Italian wine worth having with pasta and meatballs. Italian wines are excellent because their low acidity and lush body increase the ease with which they pair with any kind of food. The general rule is that any meal with a red sauce can match with an Italian red wine, but Italian white wines also make excellent pairings with chicken, fish, and even pizza.
Italy boasts some of the world's oldest vineyards, as well as some of the most dignified and respected estates in the wine world. Whether you're shopping for a bright, juicy Montepulciano to drink with pizza or a refined, aged Barolo for a five-star night, WineMadeEasy.com is your source for Italian wine at great prices.
View wines from specific regions:
View popular grape types: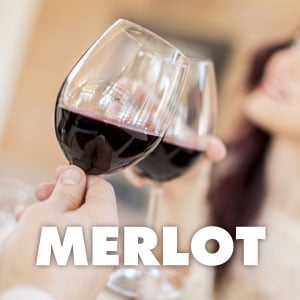 Shop for Merlot
Having been ridiculed (unfairly, in our opinion) in the movie, "Sideways," Merlot sometimes gets a bad rap as a beginner wine. We respectfully disagree. The Merlot grape, like many, can make fine wines for daily drinking as well as the best Merlots, sought out by collectors for their fine pedigree. Many of today's best-selling red blends contain Merlot as their backbone and some of the highest priced wines in the world (Château Pétrus in Bordeaux, for example) also use Merlot.
Merlot is versatile, which is why you'll find it planted in both warmer and cooler climates around the world. Besides Bordeaux, Merlot is also produced in the US, Australia, Chile, and elsewhere.
So here is an ode to Merlot. We know you well, and though we do not always sing your praises, we must give you your due as one of the greats.