Cabernet Sauvignon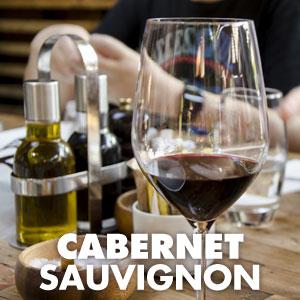 Shop for Cabernet Sauvignon & Red Bordeaux Online
As one of the noble grape varietals and one of the five esteemed grapes of Bordeaux, Cabernet Sauvignon claims the role of the respected elder of the wine family. Cabernet Sauvignon adapts well to different climates and as such is widely planted across the wine-producing world: France, Argentina, Chile, New York, and, of course, California, all produce fantastic expressions of Cabernet Sauvignon.
A full-bodied, dry red, Cabernet is at its best when paired with a steak or roast and also shows well with hearty dishes like stews and chili. With excellent aging potential, Cabernet Sauvignon is a wine you can cellar and enjoy five, ten, even fifteen years in the future. And don't forget: a little-known tip is that Cabernet Sauvignon is a perfect pairing for chocolate!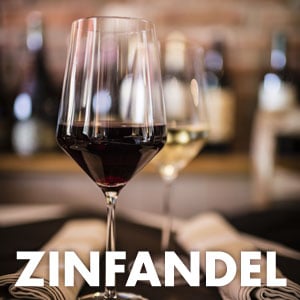 Shop for Zinfandel
Zinfandel wine is one of the truly "American" wine sensations in the marketplace. Nowhere else in the world is the Zinfandel grape grown so extensively and with such success. And to narrow it down even further, the Zinfandel grape, which makes both Red Zinfandel and White Zinfandel wines, is grown primarily in California.
Red Zinfandel wine is typically bold in flavor, with a rich, lush texture, and typically high alcohol content. Among other things, Zinfandel pairs perfectly with barbecue (another American tradition).
You'll find a fantastic selection of Zinfandels to choose from here at WineMadeEasy.com!
There are no products matching the selection.