George Dickel Hand Selected Barrel 9 Year Old Tennessee Whiskey |

NV

|

750 ml.
Item #:

38246
In stock
Pickup or Local Delivery only. Pickup usually ready in 1-2 hours.
Staff Reviews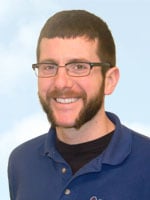 How to Get It
Note: The image above may display a previous vintage of this item.
750 ml.

103 proof

082000762362
No location data is available for this item.
More Information

| | |
| --- | --- |
| SKU | 38246 |
| Product Type | Spirit |
| Alternate Name | George Dickel Hand Selected Barrel |
| Country | United States |
| Region | Tennessee |
| Product Location - Location-Appellation | Tennessee |
| Package Size | 750 ml. |
| Proof/Alcohol by Volume | 103 proof |
| Brand | George Dickel |
| Bottles per Case | 12 |
| Vintage | NV |
| Bin Location | 0 |
| Can it be Shipped | No |
| Dollar Sale (Y/N) | No |
| Premier Pick | Yes |
| Awards and Accolades | Premier Select |
| Spirit Subtype | bourbon |