Hearty French Reds for Autumn Suppers
Sorry, there are no products to display.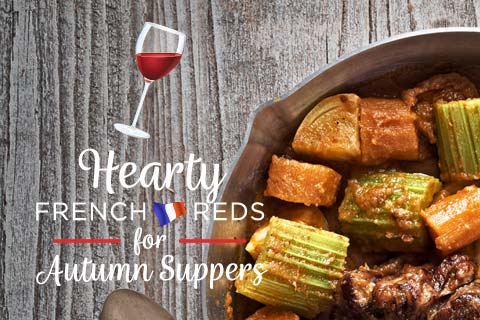 These delicious wines come from three distinct regions of France: Southern Rhone, Languedoc, and Bordeaux. They will help you get through those short days and long nights. So stoke the fire, dish out a bowl of Cassoulet and pour one of these fine wines.