Marvelous Maris WInes for Thanksgiving
Sorry, there are no products to display.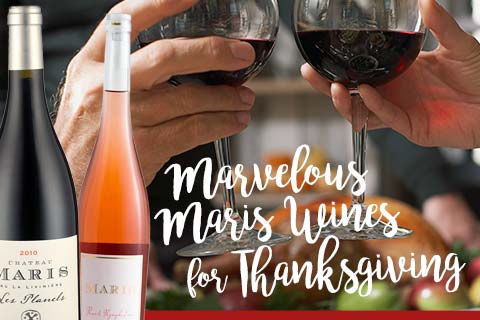 From the vineyards of Languedoc-Roussillion come these organic and biodynamic wines from Englishman Robert Eden who emigrated to France over 20 years ago. These wines are a terrific value and absolutely delicious for a Turkey dinner with all the sides.