Sparkling rose: The Perfect Easter Pour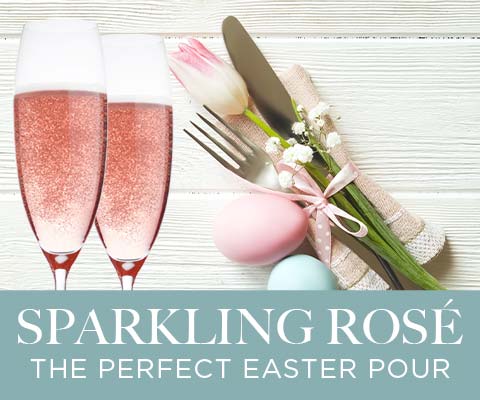 Is it too early for rosé? We say never, especially if it's sparkling, because it compliments everything from Easter brunch through dessert! We've picked out some bubbly in every style and price range, including the newly introduced Natale Verga Prosecco rosé.
Maurice Bonnamy Crémant de Loire Brut Rosé

NV / 750 ml. | Item#48586

Primary Grape: Cabernet Franc | All Grapes: 100% Cabernet Franc

Moët & Chandon Rosé Imperial Champagne

NV / 750 ml. | Item#23164

Primary Grape: Pinot Noir | All Grapes: Pinot Noir

Limited Inventory

12 items or less in stock. We will confirm your order by email.