Breckenridge Vodka NV / 750 ml.
Main image
Click to view image in fullscreen
Note: The image above may display a previous vintage of this item.
Item#: 59747
5 items or less in stock. We will confirm your order by email.
Pickup or Local Delivery only. Pickup usually ready in 1-2 hours.
Staff Reviews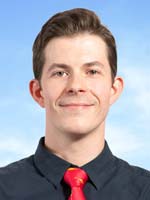 Jeffrey Spain - Premier Wine & Spirits September 23, 2013
"Clean and smooth with notes of citrus. Sweeter notes in the finish make this an enjoyable sipper."
How to Get It
(Select available options below at checkout)
Store Pickup
Available
In-Store/Curbside
Prestige Wine & Spirits, 3410 Amelia Dr, Orchard Park, NY 14127
Ship to Home
Not Available
for this item
Learn More
Why Can't We Ship This Item?
Due to state liquor laws, we're unable to ship spirits (with the exception of local delivery options near our store location). We regret this inconvenience.
Local Delivery
within 24 hours
Rates vary by zip
Enter address at checkout for applicable rates.
More Information
| | |
| --- | --- |
| SKU | 59747 |
| Product Type | Spirit |
| Alternate Name | Breckenridge Vodka |
| Country | United States |
| Product Location - Location-Appellation | United States |
| Package Size | 750 ml. |
| Proof/Alcohol by Volume | 80 proof |
| Brand | Breckenridge |
| Bottles per Case | 12 |
| Vintage | NV |
| Bin Location | 0 |
| Can it be Shipped | No |
| Dollar Sale (Y/N) | No |
| Premier Pick | Yes |