Fonseca Siroco Dry White Porto NV / 750 ml.
Main image
Click to view image in fullscreen
Note: The image above may display a previous vintage of this item.
Item#: 18205
Limited Inventory
Store Location:
09B-3
This is the location where you can find this item at our store.
'W' means it's located along the wall. 'RR' means it's in our Reserve Room. Otherwise, the item can be found on our sales floor in the marked aisle.
3 items or less in stock. We will confirm your order by email.
Usually ships within 24 hours. Also available for same-day pickup at our store.
Staff Reviews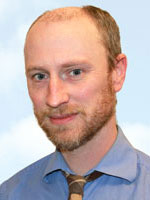 Kevin McFadden - Premium Wine & Spirits October 12, 2010
"Refreshing and unique, featuring a nose of almond, sea salt, white chocolate and vanilla. A wonderfully briny minerality echoes through the finish."
How to Get It
(Select available options below at checkout)
Store Pickup
Available
In-Store/Curbside
Prestige Wine & Spirits, 3410 Amelia Dr, Orchard Park, NY 14127
Ship to Home
Available
to select states
ships within 24 hours
Rates vary by location
Enter address at checkout for applicable rates.
Local Delivery
within 24 hours
Rates vary by zip
Enter address at checkout for applicable rates.
Only $17.99 each when you buy a solid or mixed case
More from this Producer
Where It's From
Country /

Portugal

Portugal is most famous (and justifiably so) for its Port wines, fortified wines that are typically sweet and often served with dessert. Port wines come in many styles such as Tawny, Late Bottled Vintage, etc, and are classified by how they were produced.

Besides Port, however, Portugal is also one of the fastest-rising wine countries in the world (as far as quality and production) when it comes to table wines. You'll find some unbelievable values in Portuguese table wines, with grapes like Touriga Nacional at the forefront.
More Information
| | |
| --- | --- |
| SKU | 18205 |
| Product Type | Wine |
| Alternate Name | Fonseca Siroco Dry White Porto |
| Country | Portugal |
| Product Location - Location-Appellation | Douro |
| Package Size | 750 ml. |
| Brand | Fonseca |
| Bottles per Case | 12 |
| Spirit/Port Style | White Port |
| Vintage | NV |
| Bin Location | 0 |
| Can it be Shipped | Yes |
| Premier Pick | Yes |
| Wine Type | Fortified Wine |
| Grape(s) | Malvasia |
| Primary Grape | Malvasia |
| Dollar Sale (Y/N) | No |