Natale Verga Prosecco NV / 750 ml.
Main image
Click to view image in fullscreen
Note: The image above may display a previous vintage of this item.
Item#: 28770
Premier

Select
Premier Select wines and spirits are handpicked by our staff for their exceptional quality. They're made by a top producer and comparable to bottles at twice the cost.
In stock
Store Location:
04A | 3
This is the location where you can find this item at our store.
'W' means it's located along the wall. 'RR' means it's in our Reserve Room. Otherwise, the item can be found on our sales floor in the marked aisle.
Usually ships within 24 hours. Also available for same-day pickup at our store.
Staff Reviews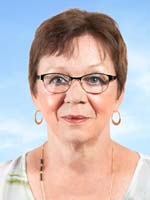 Katherine Able - Premier Wine & Spirits December 26, 2009
"Prosecco is the latest rage in sparkling wines. The Natale Verga is light and crisp, with citrus notes, a nice, nutty overtone and slight sweetness on the finish. Festive and versatile, it can be served before, during or after a meal. This is one of our favorite new Italian sparklers… perfect for making mimosas!"
How to Get It
(Select available options below at checkout)
Store Pickup
Available
In-Store/Curbside
Prestige Wine & Spirits, 3410 Amelia Dr, Orchard Park, NY 14127
Ship to Home
Available
to select states
ships within 24 hours
Rates vary by location
Enter address at checkout for applicable rates.
Local Delivery
within 24 hours
Rates vary by zip
Enter address at checkout for applicable rates.
Where It's From
Country /

Italy

Italy is famous for its powerful, sleek, and elegant reds wines from ancient growing areas with legendary names such as Chianti, Barolo, Barbaresco, Montepulciano. Italian white wines are also gaining popularity: Orvieto, Pinot Grigio, and Sauvignon are excellent examples of Italian white wines.

Wines of Italy are complex and flavorful, much like the culture that is their source and the cuisine that is their match.
More Information
| | |
| --- | --- |
| SKU | 28770 |
| Product Type | Wine |
| Alternate Name | Natale Verga Prosecco |
| Country | Italy |
| Region | Veneto |
| Product Location - Location-Appellation | Prosecco |
| Package Size | 750 ml. |
| Proof/Alcohol by Volume | 11% |
| Brand | Natale Verga |
| Bottles per Case | 12 |
| Vintage | NV |
| Bin Location | 3 |
| Can it be Shipped | Yes |
| Premier Pick | No |
| Awards and Accolades | Premier Select |
| Grape(s) | Glera |
| Primary Grape | Glera |
| Dosage (Sweetness) | Extra Dry |
| Dollar Sale (Y/N) | No |
Same Region, Same Vintage, Same Grape