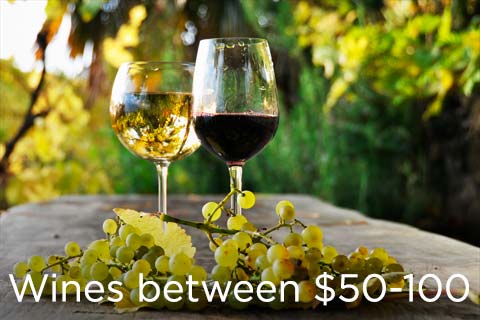 Shop Great Wines for Under $100
Looking for a special gift or a wine to celebrate a momentous occasion? There are many great wines under $100. When consumers buy expensive wines many times they buy what they have had experience with before or a brand name they recognize and trust for quality. Others choose wines to collect or cellar based on rarity or ratings given by the press.
In red wines, the best Cabernet Sauvignon under $100 gets a lot of attention as do the wines of Tuscany, Piedmont, Bordeaux, and to a slightly lesser extent wines of the Rhône. With great wines under $100 in a white varietal, Chardonnay is most frequently the choice.